 SPECIAL BUSINESS CAMPAIGN
TIIC is conducting "Special Business Campaign"  from 17/08/2022 to 02/09/2022.  For application received during this period, 50% concession in processing fee will be given excluding Bill Finance Scheme applications. Contact your branch for further details.
---
ENGAGEMENT OF CONCURRENT AUDITORS FOR TIIC BRANCHES – For 8 Branches
click here

for "List of Tenders qualified / Not qualified in Technical Proposal"
The opening of Financial Proposal (Part II cover) in respect of above Tenderers qualified in the Technical Proposal is to be held at Head Office of our Corporation at No.692, Anna Salai, Nandanam, Chennai-35 on 13.07.2022 at 11.00AM. Interested qualified Tenderers may participate at that time.
---
Dear Customers, to promote investments in oxygen augmenting facilities like oxygen concentrators, medical oxygen, liquid oxygen etc, TIIC has formulated a special package Oxy Plus Scheme.
---
 Mandatory filing of Industrial Entrepreneurial Memorandum (IEM) while applying for Subsidies.
---
 Special Scheme Dashboard
---
CORUS – Covid Relief and Upliftment Scheme
Dear Customers, to provide helping hand to our assisted units to face the prevailing challenge against Covid 19, TIIC has formulated a special package COVID Relief and Upliftment Scheme (CORUS) to ease the fund flow to meet emergent fund requirements for expenses related to capital expenditure and working capital needs.
---
Assistance to Entrepreneurs
TIIC through its various schemes provides entrepreneur loans for business in Tamil Nadu. It provides short term business loans to meet your working capital requirements. It also provides small business loans to facilitate MSME industries in the State.
Applications are invited through online from the eligible candidates for the post of Marketing Executives on contract basis for one year.
The Last date for submitting online application is 07.11.2021.
Click here for Newspaper Advertisement
Click here for Website Notification
---
Applications are invited through online for the posts of Manager (Finance), Manager (Legal), Senior Officer(Technical), Senior Officer(Finance) & Senior Officer(Legal)
The Last date for submitting online application is

extended upto 30.09.2021

.
Click here for Newspaper Advertisement
Click here for Website Notification
Revised Classification of MSMEs applicable with effect from 1 July 2020
For more details, please click here
---
Digital adoption is key for small and medium businesses to survive
---
Interest subvention for MSMEs: Govt. to include Co-operative Banks as Eligible Lending Institutions
---
Centre agrees to waive interest on interest during moratorium for individual, MSME loans up to Rs.2 crore
---
MSME ministry asks corporates to clear dues of small units on priority
---
Construction and manufacturing could be our growth propellants
---
The NEEDS Scheme is promoted by the Directorate of Industries and Commerce, Government of Tamil Nadu for providing opportunities for young / new educated entrepreneur with subsidy and support for starting a new venture. The scheme mainly target educated youth with any Degree, Diploma, ITI / Vocational Training from recognized Institutions.TIIC, the ideal destination for business loans in Tami Nadu , also acts as the nodal agency for Government Subsidies for customers availing loan for business.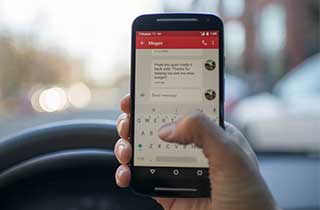 Speak with our Guide
Follow the tips from our guide, and we guarantee you'll be on your right way with more information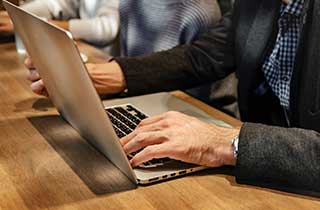 Track your Application
Access offers the tracking service that helps to know the status of your Loan Application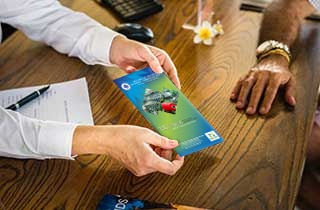 Appraisal process
Easy steps that guide you to process your online Loan Application. visit below link. 
19,444 Cr
Investment Catalyzed
99458
Employment Generated